SUMMER OF 1940 TAYMAN FAMILY REUNION HELD AT THE HOME OF THOMAS & BELLE GARNER, PHOTO SENT TO ME COURTESY OF BOURNE GARNER OF CROOM, MARYLAND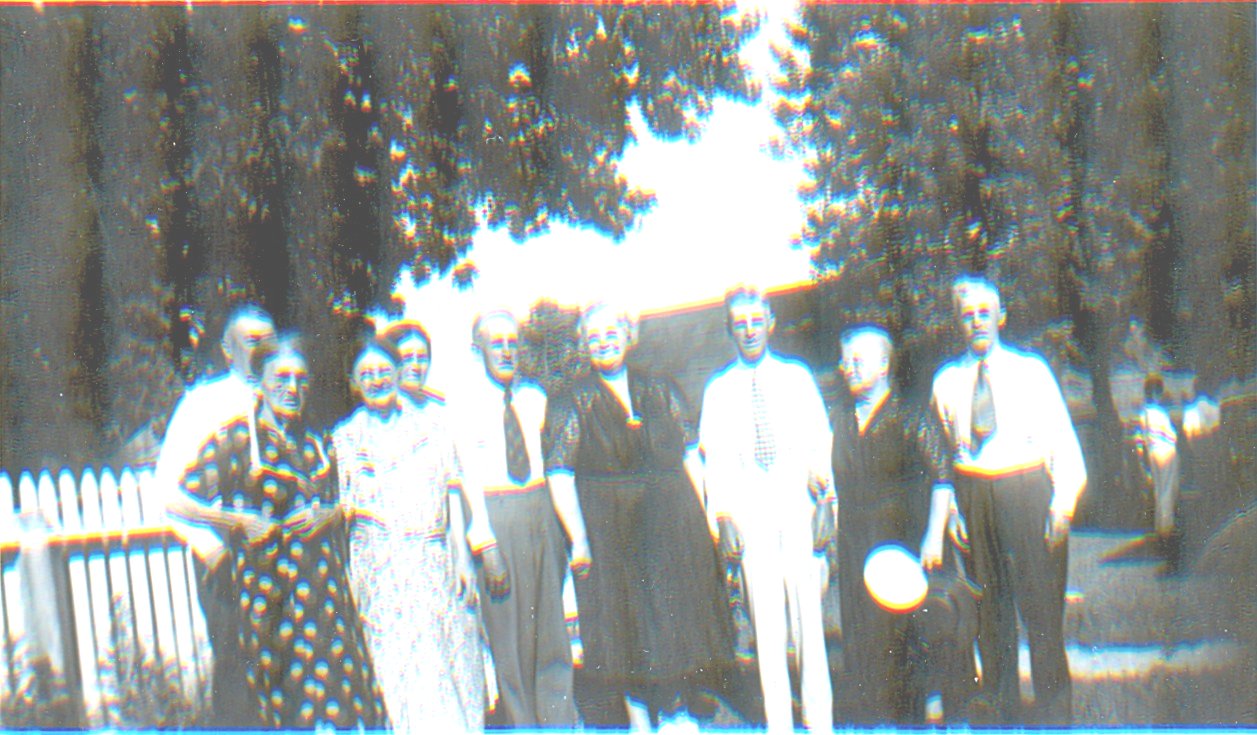 Left to right- Mr. Wilson, his Wife, Emma Tayman Wilson, Belle Tayman Garner, Mae and Claude Tayman, lady in black dress in center is Rosie (Mrs. Charles Tayman) Charles not pictured. Harry Tayman in white, a half brother; my Great Grandmother & Gr. Grandfather; Georgie & Samuel Tayman.
Missing from picture are Will Tayman and Ida Julia Tayman.